Welcome, my name is Paul Richardson. PoopBrigade is a
homegrown Richmond
service that specializes in removing pet waste. Wanna hear something crazy? 98% of our clients stay with us year after year. That's unheard of in any industry. The secret?
Your satisfaction is our #1 priority.
So much so, I created and practice the Richmond Customer Commitment Creed (RCCC)... every day. We do what we say we're going to do.
And that's why our customers trust us.
Here's why people like you, hire us :
#1
Because we set the standard for consistent and dependable service.
#2
Because you enjoy the best guarantee in the industry.
#3
Because you don't like scooping #2.
#4
Because you have limited free time.
#5 Because you enjoy a no contract policy.

#6 Because gates are secured upon entry/exit, no pets escape.

Let's talk about the not-so-pleasant stuff: Cleaning up after your pet isn't glamorous but this chore needs to be done. Dog waste was deemed a non-point toxic waste by the EPA in 1991. So, yes, it makes complete sense to get this stuff picked up as soon as possible. You don't want it in your home or around your children or grand kids for obvious reasons.
Dog poop ruins lawns. I see this alot (expensive!) And
it's not good fertilizer and doesn't biodegrade like people may think. It takes one full year for a pile of number 2 to break down: bad for the family (Fido, too!) and unhealthy for the environment.


If you're reading down here, you're ready for our service. So stop procrastinating and
call now
: 804.868.6640 to reserve your spot. Go ahead, give us a call. We don't bite. (Promise.) E-mail us if you prefer info@poopbrigade.net.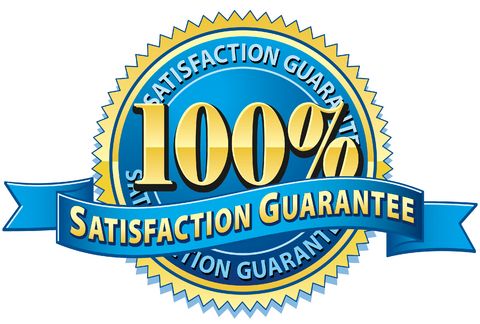 The following content is for Internet search engines to index and help users find us.
PoopBrigade is Richmond Virginia's: Pooper Scooper Service, Dog Poop PickUp Service, Dog waste pickup, Virginia Dog Waste Removal, Innsbrook, Pet Pleasers, Short Pump, Pet Waste Removal, Henrico County Pooper Scooper, VA Pet Waste Clean-up, The Fan, Museum District, Monument, Cary Street, Carytown, Near West End, River Road, Richmond Poop Clean up, West End Pet Sitters, Pet Clean up, Poop Business, Dog Obedience, Dog Services, Richmond, Pets, Pet Adoption, Poop Scooping Company, Richmond Dog Poop Scoopers, Windsor Farms, Professional Pooper Scoopers, Poop Free Yards, Richmond Pet Adoption, Richmond Pet Lovers, Dog Adoption, Richmond RAL, Richmond Rescue Dogs, Bon Air, Henrico Humane Society, Chesterfield Pooper Scoopers, Pet Stores, Wyndham, Glen Allen, Tuckahoe, Pouncey Tract, Far West End, Twin Hickory, Manakin Sabot, Salisbury, Pet waste removal business by zipcode: 23238, 23233, 23060, 23059, 23242, 23226, 23229, 23103, 23235, 23220, 23221, 23114, 23113, 23116, dog eating poop, dog eats poop. dog waste station, dog waste bags, dog waste disposal system, dog waste management, bags, scoop, best scooper, feces, doggie bags, find a dog, best pooper scooper, richmond va yellow pages, pet waste digester, dog feces, dog poop scooper, fetch, dog services richmond va, doggy daycare, mobile pet grooming richmond, va., what is the best pooper scooper, senior pet care, senior dogs, aging dogs, Three Dog Bakery, roll bags, disposal pet waste, dog doody, dog droppings, dog cleanup, dog poop is it harmful to, doodie man, dog poop clean up richmond, how to pick up dog poop from grass, how to clean up dog poop from carpet, how to pick up dog poop on carpet, pet adoptions richmond va, richmond dog kennel, pet grooming richmond va, 4 paws richmond, dog groomers in richmond va, dog kennel richmond va, barkva.org, doody calls pricing, pet poop removal business, poop scooping, pet day care, dog waste container, dog doody, canine waste management, poop scoop service, dog wash Richmond, self service dog wash Richmond va, wash your own dog Richmond va, dog job, dog parks Henrico va, dog permits, dog poop laws Richmond va, Veterinarians, Pet boutique in Church Road, VA, off leash dog parks richmond va, richmond pet savers, animal control, animal cruelty, pet licenses, dog poop is it harmful to, pet waste eliminator, pet waste receptacles, dog poop receptacle, dog poop storage, dog poop compost, outdoor dog waste container, clean up dog poop yard, how to pick up dog poop from grass, dog waste laws, Holiday Barn Pet resort, dog poop removal spray, way to dispose of dog poop, dog poop removal cost, dog waste removal cost, dog poop pick up services prices, rates, how much does pet waste removal cost, disinfectant spray, dog waste removal companies, short pump town center dog friendly, mobile dog grooming va, dog grooming midlothian va, posh pup mobile pet grooming, dog grooming henrico va, dog obedience training va, rva pooper scooper service in richmond va, richmond va pet sitter, richmond va yard services, dogma grooming carytown, dogma carytown hours, dogma grooming, good dog grooming richmond va, good pooper scooper richmond va, richmond va dog pound, bark animal rescue richmond va, richmond animal control adoptions, rva dog kennels, rva dog breeds, rva dog training, private dog training, 2 speak dog, potty train a pup, dog potty training bell, dog potty training problems, indoor dog potty training, puppy potty training, dog treats, bestbullysticks.com, midlothian dog pound, midlothian dog club, midlothian dog groomers, midlothian dog breeders, midlothian dog pooper scooper, professional pooper scooper, dog poop signs, curb your dog signs, this is not your dogs bathroom sign, pick up your dog poop signs, richmond home owners association dog poop signs, pick up the poop, How to solve a dog poop problem for your community or HOA,
va homeowners association laws, richmond va homeowners association dog poop signs free, short pum hoa dog pooper scooper, rva pet finder, AARF of Richmond Virginia, rva petfinders, ridge pet grooming, puppies for adoption, RedRidge pet market, natural foods and dog treats, south of the james, American kennel club, What are the Dog Poop Laws In Virginia? Citation: VA ST � 3.2-5900 - 6590; � 29.1-516.1, Animal Law (2009 Annual Survey of Virginia Law, pet license henrico county, henrico county pet adoption, recycling richmond va,recycling dog waste, can you burn dog poop, what do you do with dog poop, middle james roundtable, green waste recycling richmond, richmond waste management recycling, richmond regional pet waste committee, MJRT, tired of dog poo on the lawn, getting rid of dog poop, Richmond Virginia pet waste problem, Dog poop citation signs, dog poop problems, mutt mitts, richmond hoa dog poop laws, Clean up after your pet; Pick Up The Poop! Don't Pollute (City of Richmond, Richmond Regional Pet Waste Committee, Winterfield Veterinary Hospital in Midlothian for displaying the Stop the Drop, Phideaux Field, Richmond dog magazine, richmond dog blog, dog of the month, The Richmond SPCA blog, rva muttropolis, richmond dog clubs, dog poop laws henrico county va, lost and found dogs and cats, veterinary care, affordable dog walking services, waste management recycling schedule, waste management, CVWMA, dog waste cleanup and removal service, burroughs dog grooming richmond va, dog poo removal, poo waste pick up,
near west end, far west end, libby and grove, helping hands richmond va, helping hands veterinary richmond va, helping hands vet, spca richmond va, We are the dog poop clean-up kings of RVA. Stop the drop, So here's the remedy: Do what dog owners all over Richmond are doing. And get your yard cleaned regularly by PoopBrigade. boxer rescue richmond virginia, golden retriever rescue richmond virginia, richmond aarf, beagle rescue richmond virginia, emergency vets richmond va, dogwood veterinary emergency richmond va, PUP Club, Richmond, VA, great dane rescue richmond va, Pet Waste – Regional Education Campaign, waste removal services, toxic dog waste, doody, how to stop a dog from, stop dog from, a dog poop, dog yard cleaning. Canine waste removal, K-9 waste removal, The Richmond SPCA, Richmond Animal League, Fetch A Cure, Henrico Humane Society, Oklahoma City Humane Society (towels for tornado relief), Canine Companions Inc., DownSyndrome Association, United Network of Organ Sharing, SEVA Goldens Rescue, VS. Pre-Vet Club, AARF, Centralia Animal Hospital/K9 Alert Search and Rescue Dogs, Genito Animal Hospital/Paws For a Cause, Howl a Woof Ruff House Dog Park, Brandy Carneal Walker, Ridge Community Connections, Hermitage Veterinary Science Program (Henrico Public Schools), Friends of Richmond K9 (Richmond Police Dogs), Caring Canines, Ring Dog Rescue, WCVE Public Radio, Richmond Dog Obedience Club, Lab Rescue of Greater Richmond, VCU Pre-Vet Club Alpa Dog club, birthday parties, birthday cakes, kids birthday parties, Balloons, birthday party clean-up, party rental, cupcakes, Richmond party rental, RVA birthday party companies, 868-6640865-6640, dog poop removal 868-6640, lawn waste removal, Fin & Feather, Fido Park Avenue, Three Dog Bakery, Glen Allen, VA pet waste removal services, pet waste removal and disposal services, picking up dog poop, swimming fitness facility for dogs, and a provider of ancillary holistic canine education and health services, dog poop cleaning service, richmond dog poop removal, Fido Fest, Park in the Park, Deep Run Park, dog poop Richmond, RVA Dog blog, pooper scooper service near me, dog waste removal near me, dog poop clean up near me, doodycalls charlottesville va, pet waste removal near me, dog poop service cost, dog poop yard cleaning service, poop scoop service near medog
dog waste removal service near me, pooper scooper service prices dog, walking rates richmond va pooper scooper service richmond va, wegman food market, wegmans short pump hours, wegmans short pump directions, wegmans short pump pub, 12200 wegmans blvd. henrico, va 23233, wegmans short pump va, wegmans short pump location stop dog pooping on deck
How to stop grown dog from pooping/peeing on the patio
---
care, dog fence
dog training
dog waste diseases
dog waste,
healthy dog
pet care
pooper scooping benefits
puppy training,
Benefits of dog waste removal
Dog Health
dog products
Dog Training
Dog Waste Removal henrico county dog license application dog henrico county dog barking laws poop scooper near me